...to get this super cute and classy (if I do say so myself) blackboard calendar set for FREE!!
Simply reply to this post with your name and email, and I will send out all free sets on Monday.
(if you've already commented, I have your sets ready to go, so no need to comment again!)
Hurry!!
This offer expires Sunday at midnight:)
On Monday, it goes to my little shop for the bargain price of $3..still a pretty good deal!
And speaking of Monday, here's a little teaser at some of the BIG names involved in my 100th Follower celebration.
Most of these bloggers are letting the winners CHOOSE a packet from their fabulous stores.
Take a look-see: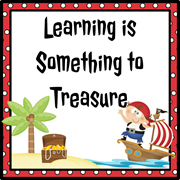 Learning is Something to Treasure's Lisa Richling



Second Grade Smartypants' duo Katie & Lisen

Teaching Little Miracles' duo Kristi & Crystal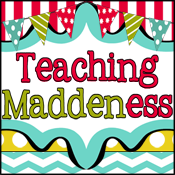 Teaching Maddeness' Amanda Madden
Go ahead and blog about it...all your wonderful followers would love to know, I'm sure!
Who wouldn't want a chance at a FREE packet from any one of these uber talented & creative ladies??
It all starts on Monday!
I'm excited!!
And, thanks so much, to all of you who have made it possible.
I wish I could do more for those of you who have encouraged, inspired, and supported me through this journey:')
My little baby blog is almost a year old...I bet there'll be a little something for everyone then! (wink, wink!)