Okay, all you lovely followers...
Here is the amazing list of blog-stars who have agreed to donate a prize to my little giveaway.
If you are one of the lucky 7, you could possibly win:

a packet of your choice from the wonderful 2nd grade team of
Second Grade Smartypants a.k.a., Katie & Lisen!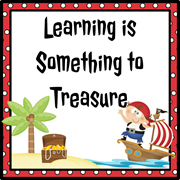 your choice of any fabulous item from Lisa Richling's store!
your choice of an item from the talented Brigid Ann's store!

an item of your choice, courtesy of some classy Kansas ladies named Kristi & Crystal!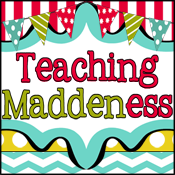 a packet from the monstrously cool, Amanda Madden!
and a $10 GC to the winner's choice of TpT, Amazon, or Target!
(my 3 fave places to shop!)
I have to say, on a personal note, each one of these ladies had a HUGE impact on my life, as a novice blogger, and career, as a primary teacher. They have bettered my thinking, my practice, and my outlook on education. Whether they know it or not, I am already indebted to them for the inspiration, ideas, and influence they've provided me...
...now I'm even more so for the generosity they've shown me with this giveaway.
Thank you so much, ladies, from the very bottom of my overflowing heart! :')
To enter, use the Rafflecopter Widget below. The contest will run almost all week!
7 winners will be chosen Thursday evening, so be sure to make time this week to enter!!
The lucky 7 will be announced on Friday:)
a Rafflecopter giveaway
Blog about the contest, if you so choose, but I would love for my already-followers to have the best chance, as a special thank you for sticking with me:)
PLEASE be sure to check out all these inspiring blogs (it's required that you follow them for additional entries anyway), and obviously their TpT stores as well.
That way, you can have your choices in mind if you happen to be so lucky as to win something!
I have something (or several somethings) from each one of these talented teachers, and my students seriously reap the benefit!
I'm just not yet the TpT-Diva that all these ladies are, but I hope to get there someday:)
Best of luck to each of you entering, and thanks so much for continuing your support and encouragement of my personal and professional growth!