This is my first time linkin' up with Cara, and I'm linkin' a linky!
Make sense?
Let me explain;)
I decided to host a linky party based on what I had learned in a recent math instruction workshop.
This program, called CGI, encourages teachers to instruct math almost solely through story problems!
What better way to get ideas for math word instruction (and how to integrate across those CCSS) than to be a part of a math word problem linky!!
My linky ends July 30th, and I've only had a couple of takers...
...but I understand, given all the amazing linkies going on this summer!
I know I'M on top of what day of the week it is (not usual for summer), just because of what linky's coming up:D
If you have any great instructional strategies or products for math word problems, I would love for you to read my "Throwback" post, and then link up!
Here's my original post:
- - - - - - - - - - - - - - - - - - - - - - - - - - - - - - - - - - - - - - - -
Okay, I made that cute little button for Day 2 of my CGI post and told you all it wasn't for a fun linky or anything...
...and then I thought, why not?
Why not host a linky for all of us to view and share resources and strategies for word problem instruction?!
I have never hosted a linky party before, so I am praying this works without a hitch.
Like I've said a few times, I am NOT technologically savvy, and HTML/coding/"computer speak" messes me up something awful!
Here's the button to grab if you want to link up and share your ideas on word problem instruction: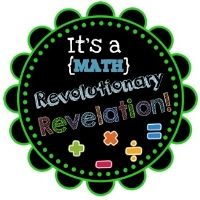 Graphics are by Ashely Hughes and Goodness & Fun
Fonts are by KGFonts and bmdesign
The last little piece of information I'll give ya from my training is to make all sorts of manipulatives available to students at their level.
I used to have my math supplies up on a shelf, a little higher than most first graders can reach, so that I could ensure that supplies were put away correctly (by me) and I could always find what I needed.
Gonna have to re-do my room and my thinking:)
Here is a brief (NOT all encompassing) list of resources most primary kids will need for problem solving in their way:
You could also include play money, though money is no longer a first grade standard, so I don't break mine out anymore:)
The main point is to let the students decide which manipulative to use, and give them TIME to solve the problem their way.
Let them struggle a little bit!
DON'T swoop in and help them, the way so many of us want to (even those bitty K kids!).
Remember that one of those standards for mathematical practice is that students PERSEVERE in solving problems:)
Only if a student is really stuck and not doing anything, should you intervene and suggest a way/tool.
A disclaimer on that kind of instruction: our instructor for CGI suggested this, and I think it's brilliant!
She said she was going to give all of us permission to "lie" in that situation, so now I'm giving that same permission to you:)
~ Sneakily suggest that a former student solved it like this (then model how you would solve it), even if that student never existed! ~
Kids are almost wired to know that when an adult says to do something a certain way, that it can only be done the adult's way.
If you suggest that it came from a kid, then they feel they have the freedom to adopt another kid's way, or change it a little to fit their own thinking.
PLEASE don't leave me all alone on my very first linky:,(
Link up and share your favorite tools, other resources, and instructional methods for WORD PROBLEMS ONLY,
Feel free to mention a product you use (yours or someone else's)...
but please LINK TO THE PRODUCT.
That's my only little rule:)
And if you missed any of my posts on CGI,