Okay, so I am not the biggest Red Hot Chili Pepper fan in the world (I actually don't care for the group at all), but this hook from their song got stuck in my head as I set out to blog about 2 fabulous giveaways.
First up, an update on my 100th follower giveaway: 2 bloggers have contacted me with verification that they will gladly donate a packet of YOUR choice should you win one of the prizes!
Still waiting to hear from the other 7:)
I hope it will be soon, or I may need to offer more GC's...yeesh!
My goal is to open the contest THIS FRIDAY, 6/7!
On to the next (and probably almost cooler) giveaway...
Jessica Pollard at Tales of a Teacherista
is working closely with Mardel to sponsor a HUGE giveaway of 3 items of one lucky blogger's choice!
How do you win?
You go shopping!
Yes, that's basically all you have to do!
Pick any 3 items from their EDUCATIONAL department that you would use in your classroom, and blog about how you would use them with links to those items.
They will pick the blog post they like the best (read: get creative!), and give that lucky blogger the 3 choice items! Can you believe some people's generosity to us "poor" teachers?
I'm psyched!
When I went "shopping", I found it very hard to narrow down to 3.
Look at all I found:
1 - shoe die-cuts to visually teach the concept of "Just Right" books, using the Sister's analogy. LOVE!
2 - magnetic hand pointers. I HATE hand pointers because students don't really use them correctly (at least in my room....I actually saw students using them to pick their nose this year! Yuuuck!), and they often become weapons or get beat up. These are great, because they stay right on your whiteboard. Genius!
3 - I have seen SO many bloggers post about these hanging file holders, and I love this mini-sized one, as well as the stylish red & black folders to match my new decor!
4 - One of my goals when I linked up with Kim (read about that
here
) at Finding Joy in 6th was to incorporate some rich, relevant vocab into my classroom. Sounds like this book is the answer to my prayers:)
5 - Cute red/black accessories to match my new decor, plus these adorable Sock Monkey pockets to hold students' gold tags. Read more about that system here by clicking on the following:
"gold tags"
.
But, HOLD THE PHONE!
These 3 items (the three I hope to win!) got me super pumped about the giveaway:
Have you heard of Brag Tags?
I desperately want to start that system in my classroom this year, and I think I'm going to make my own, rather than purchase them (save a little cashola, maybe? we'll see).
But as I was thinking about where to put all those necklaces for students to brag about, it occurred to me that I have a TON of magnetic white board space, but very little bulletin board space.
The answer seemed to be finding large, protruding magnets from which I could hang the necklace chain. I thought, 'wouldn't it be great if I could find some magnetic push pins'?
I could not believe I found them while perusing this wonderful website! Score!
Towards the end of the year, I got away from the Sisters method of "checking in" before each station rotation. Our literacy coach encouraged me to do so, and the new system of just continually working at your own pace worked much better for me...just not sure how it worked for all students!
Some students need a visual of when to move/transition, and I think this timer will significantly help.
The description says you can set the time for the green, yellow & red lights, so I'm hoping the lights will be visual cues to students for when to move to a different daily activity, without my prompting.
Stop the World....
I may never lose another pocket chart game piece again!
Hallelujah!!!
Can you tell I am most excited about this item?
So, if you want to try to win these great prizes, or other fab finds that you see while shopping, contact Jessica directly by visiting her blog, after you post about your items, obviously!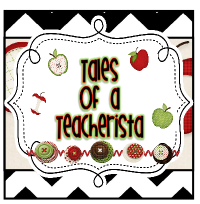 Hurry! This offer expires June 25th!
Good luck to you all, and check back again on Friday for details on a great giveaway right here!
10 prizes for 10 winners!!
It's gonna be AWE-some:)