I am linking up today with the wonderful crew at
Their Summer Bloggin' Series is just too much fun!
I, personally, have LOVED the "Free Font Fridays":)
The theme for week 3's "Monday Meet-Up" was to write a letter to present-day-self from your past first-day-of-blogging self.
This took me quite awhile to finalize.
However, I'm very happy with the final draft:)
Take a look:
I don't know about you, my old eyes couldn't read the image above:)
The gist of it is "me" telling myself it's great I got out there with my little blog, and there are definitely some things initially that I did right…but I've got a long way to go!
In my own words, "…you let the early success go to your head and now you're just playing it safe. Yes, you need to make time for your family, friends, and school-related stuff…but you need to make blogging & creating a bigger priority!"
I encourage myself to come up with a plan and SCHEDULE my blogging/creating time intentionally!
I also give props to some uber-talented "blog-Stars".
Waaay back then, my blog had a different look and name:)
That is the first blog-star reference made in my letter.
It was the first time I felt kinda "big"!
This pic is what I'm talking about: see how she takes time to plan out her products?
Click on the pic to go the post!
I'm sure this is just normal practice for most of you, but I rarely take the time to plan things out this way for my blog or TpT.
I definitely need to work on this!
Here is a product that would really help me in this department:
Leave a comment w/ a link if you know of any other fab blog/product planners!
Her stuff is AH-mazing!
Her TpT product organizer (for purchased/free digital files) has completely changed my life!
In fact, all of these ladies I've mentioned have INCREDIBLE ideas and positively PRAISE-WORTHY products!
If their blogs aren't on your list, you should go visit them right now!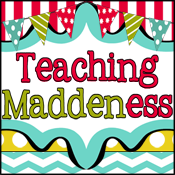 That is all for today, folks.
I'm spending the rest of the day in my classroom, arranging furniture and the like:) yay for me.
I'll be spending all day Tues&Wed at a Common Core workshop so I can be a little more prepared for my presentation
-gulp-
this fall on curriculum mapping.
On Thursday, I'm off to Tulsa to see
Wicked
….FINALLY!!!
Have a super weekend, friends!