I'm giving this Linky-thing a go! I hope I have it figured out:)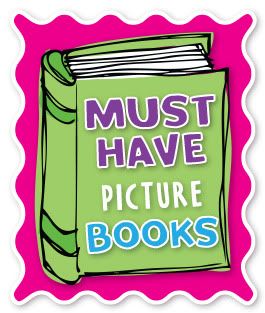 Lindsey,
The Teacher Wife
, is hosting a "Favorite Picture Book" Linky and children's literature has a very special place in my heart; it's originally why I decided to go into education!
So, here are my top 5 read-alouds in my classroom (and, boy, was it
h-a-r-d
to choose)!
This is an absolute class fave right before school gets out for Christmas break! I bet we read it a dozen times last December:) I just love the "BB&G" list, and it does have a good message about how it's better to give than receive...
greedy
young elementary students could always use that lesson (and even some adults)!
We had a "Favorite Picture Book Day" towards the end of the year, and this is what Ms. Olson shared. It's not actually my favorite (That comes last in the list), but somehow I neglected to read this ALL year last year, so it needed to make an appearance! Also, a great message of being proud of your dreams!
The good Dr. is my favorite M.D. of all time:) He also happens to be my favorite author! Last year, I had a lot of Seuss decor that I will greatly miss this year, but I will still continue to bring in MANY of his stories...and The Sneetches is my absolute favorite one of all!
So hard to choose a favorite character among great ones like Pigeon, Pete, Clifford and Arthur, not to mention a new "favorite" Pinkalicious (remember, I have sons, so I did not "meet" her until this year!). However, I think Skippyjon tops them all. He gives me an excuse to use my totally awesome Span-eesh accent (Ha!) :D and my Firsties adore his creativity and imagination!
The best for last (at least in this novice teacher's opinion)...
My former mother-in-law and original inspiration for teaching introduced me to this amazing story. When she read it, she took two days. It lends itself to making predictions, and that's exactly what she did! Of course, this past year, I totally stole her idea...and it was a HUGE success with my kiddos! They made very creative predictions for who they thought the Pumpkin Smasher was:) If you can find it, you MUST get it! I also l-o-v-e the black & white-with-some-color-accents illustrations:)
Oh, I have sooo many more that I heart:), but I won't keep you any longer! Check out others' choices, and link up for yourself! Next time: classroom pics! Have a great day, friends:)